Graphite Electrodes Lifting Plug
In the smelting industry, graphite electrode lifting plug | hoisting plug is necessary tool for electrode installation. HP Graphite Co., Ltd. can provide common types of graphite electrode lifting plugs | hoisting plugs to meet various production needs of customers.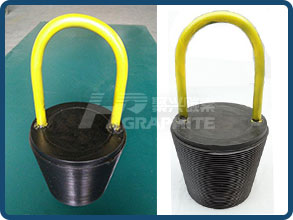 Recommended reading
Get Best Price
If you have any questions about graphite products, submit the form below to us or you can also contact us directly.
Submit your demand and we will reply to you within 12 hours.