Graphite electrode price is forecast to rise further in the later stage

Graphite electrode price is forecast to rise further in the later stage
In 2022, due to the continuous rise of raw material prices, graphite electrode price is stable and slightly increased. According to the data, from April 14 to 21, individual small and medium-sized manufacturers in Hunan, Inner Mongolia and Hebei tentatively increased the quotation by 500 yuan/ton to 1000 yuan/ton, and leading manufacturers prices were temporarily stable.
From the raw material side, since 2022, the prices of the upstream needle coke and petroleum coke have been increased several times.

From the demand side, graphite electrode is mainly used for EAF steelmaking. At present, short process EAF steel plants' operating rate has increased slightly, driving the gradual recovery of graphite electrode demand. According to the Research Report of BOC Securities, as of April 17, the operating rate of steel plant short process power plant was 66.67%, a change of 15.63 percentage points over the beginning of the year.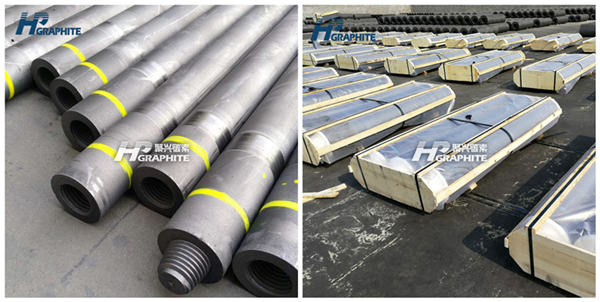 The above analyst told the reporter: "Graphite electrode raw material prices still have room to rise due to factors such as the undiminished purchasing enthusiasm of downstream graphite anode materials and rising crude oil prices. The rise of raw material price as well as steel plants' demand recovery for graphite electrode, domestic graphite electrode market price is expected to rise further in the later stage."
Liu Chongyang, a researcher at China Southern Power Grid Energy Development Institute, told Securities Daily reporter: "In the short term, the rising trend of graphite electrode remains unchanged, but in the long term, it depends on whether the market has support."
"In terms of demand, with EAF steel steady development in China, the demand for graphite electrode and the future development space will also rise rapidly." IPG China chief economist Bai Wenxi said in an interview with Securities Daily. Contact us to read more graphite electrode news.