【Anode Materials】Market Update: Early June 2023

【Anode Materials】Market Update: Early June 2023
In May 2023, China's production of anode materials reached 109,980 tons, representing a month-on-month increase of 6% and a year-on-year increase of 1%. On the demand side, the previous period saw continuous destocking by downstream battery manufacturers due to unstable raw material prices and uncertainty regarding the recovery of future end-market demand. Explore the detailed specifications of graphite powder products.
However, as lithium prices rebounded and downstream restocking demand increased in May, coupled with a gradual recovery in end-market demand, the demand for anode materials started to improve. The majority of new orders were concentrated among leading enterprises, with some companies building up inventory in anticipation of future orders. Nevertheless, due to high inventory levels in the anode materials market during the previous period, production in May only experienced a slight increase.
As for mainstream anode materials, natural graphite was priced at 40,000 to 42,000RMB/TON, artificial graphite at 34,000 to 38,000RMB/TON, -1 materials at 25,000 to 27,000RMB/TON, and mesocarbon microbeads ( MCMB) at 65,000 to 70,000RMB/TON.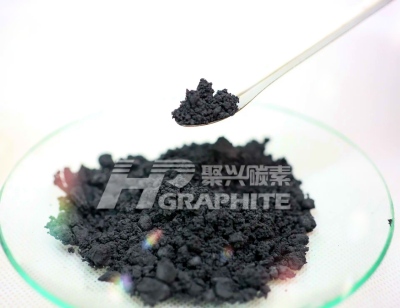 The operating conditions of anode material manufacturers have slightly improved, but leading enterprises still have high levels of semi-finished and finished product inventory, leading to mixed shipment performance. Enterprises with customers in the energy storage sector have better expectations. In terms of demand, battery manufacturers' production schedules in June have seen a slight increase, but their purchasing attitudes remain cautious. With major factories initiating a new round of bidding, intense price competition in the anode material market has been observed. Combined with high inventory levels and intensified competition among new and existing players, the prices of anode materials have further decreased. Artificial graphite prices have generally dropped by 1,000 to 2,000RMB/TON, while natural graphite prices have decreased by 6% to 8%.
Regarding raw materials, the price of high-quality low-sulfur coke has continued to rise due to good shipment performance and increased market confidence. In June, the delayed maintenance of the coking unit at DAQING PETROCHEMICAL is expected to result in reduced supply of high-quality low-sulfur coke, thus maintaining an upward price trend. This week, the market price of needle coke remained stable, with companies maintaining low production levels and reducing coke inventory. However, downstream trading activities were subdued, and the product prices lacked strong support, indicating a potential for further price reductions. In terms of major operations, the price of Huizhou CNOOC 1#B has fallen by 50RMB/TON to 2,780RMB/TON, with refinery shipments based on orders. For local refineries, the price of Rizhao Haiyou group 2#B has decreased by 50RMB/TON to 2,056RMB/TON, and overall prices have stabilized. In the needle coke market, some companies have seen a slight decline in recently concluded contract prices, with the market mainly driven by essential demand and cautious procurement attitudes.
The graphite anode processing market has seen limited trading activity, with low outsourcing volumes and slim profit margins for contract manufacturing enterprises. The operating conditions are unfavorable, with most independent graphite anode manufacturers still in the production halt phase. New entrants struggle to sustain low-price orders. Currently, the mainstream transaction price is reported at 9,500 to 11,000RMB/TON.
Overall, due to the slower-than-expected recovery in downstream demand and intense internal competition resulting from market oversupply, the anode materials market is experiencing a gradual recovery. Get in touch with us to discover more about the anode materials market.