Graphite analysis: Demand remains high and future development trend is good

Graphite analysis: Demand remains high and future development trend is good
Overview of graphite resources
Global graphite resources are widely distributed and relatively concentrated. It is mainly distributed in Turkey, China and Brazil, which account for about 78.3% of the world's graphite reserves. As China is dominated by crystalline graphite, it has greater economic significance. Getting the best quality graphite electrode products. With the substantial increase of graphite resources in China, Africa and other countries, the world graphite supply capacity continues to increase, providing resource guarantee for the world economic development, especially the development of new energy vehicles.
Figure 1 Distribution of global graphite ore bases
In terms of resource reserves, Turkey, Brazil and China rank first echelon, with reserves of 90 million tons, 70 million tons and 55 million tons respectively; Mozambique, India, Tanzania, Mexico and Madagascar are the second echelon, with reserves of 1.6-17 million tons.
Figure 2 Distribution of graphite mines and industrial bases in China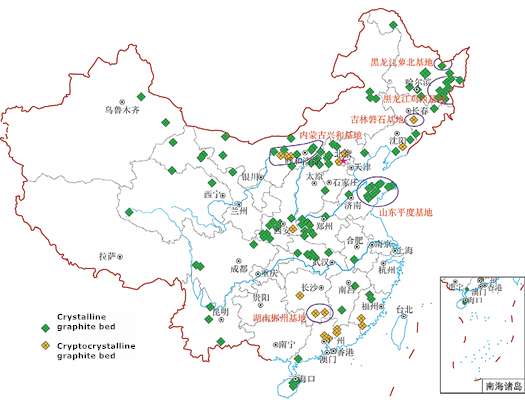 Figure 3 Proportion of crystalline graphite resource reserves in China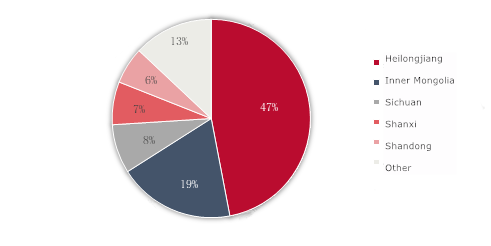 Compared with Turkey, China's graphite is mainly crystalline graphite, the deposit scale is mainly large and medium-sized, and the economic value is large, such as Jixi Liumao graphite mine and Luobei Yunshan graphite mine. It is found that the reserves of crystalline graphite mineral resources exceed 30 million tons. Turkey is mainly composed of cryptocrystalline graphite with low development and utilization value.
Consumption structure
Graphite has both metallic and non-metallic characteristics and has a wide range of applications. In addition to traditional applications such as fire resistance, casting and sealing, the demand for graphite is increasing rapidly in the fields of new energy vehicles, energy storage, nuclear energy and environmental protection.
As an important strategic resource, with technological progress, the demand for natural graphite in new energy vehicles, energy storage, nuclear energy, environmental protection and other fields is increasing rapidly, and the consumption structure is shifting from traditional fields to emerging fields.
Figure 4 Global graphite consumption structure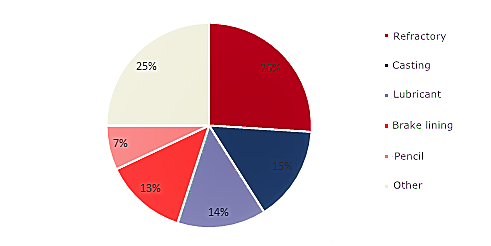 Figure 5 Graphite consumption structure in China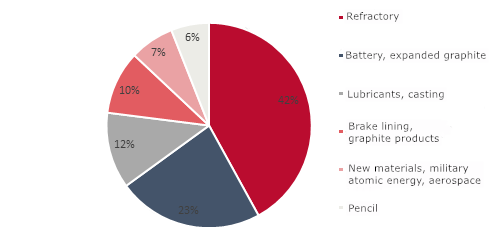 Future development
Although China is a large country of graphite resources, it is not a powerful country of graphite. There is a certain gap between high-end spheroidized graphite, fluorinated graphite and nuclear grade graphite used in batteries and foreign countries, and the deep processing technology of graphite needs to be further improved.
In the future, the growth rate of the global energy storage market will increase, the domestic 5G infrastructure will accelerate, and the potential of new energy vehicles will grow explosively. It is predicted that the global demand for natural graphite, especially high-quality battery graphite and large flakes (flexible graphite and expanded graphite), will increase significantly. Along with graphite strategic significance, the graphite resources exploration investment will continue to rise. The production and trade of major graphite producing countries will be strictly controlled, consult us for the latest graphite market information.