【Graphitized Carburant】Market Warms Up with Potential for Rebound

【Graphitized Carburant】Market Warms Up with Potential for Rebound
I. Market Overview
Recently, the domestic graphitized carburant market has shown signs of bottoming out and rebounding, with an increase of 100 yuan/ton. The mainstream price of graphitized carburant (C≥98%, S≤0.05%, N≤300ppm, particle size: 1-5mm) is 5600 yuan/ton, while the mainstream price of semi-graphitized carburant (C≥98%, S≤0.3%, particle size: 1-5mm) is 4800 yuan/ton. Compared to March, the demand has noticeably increased.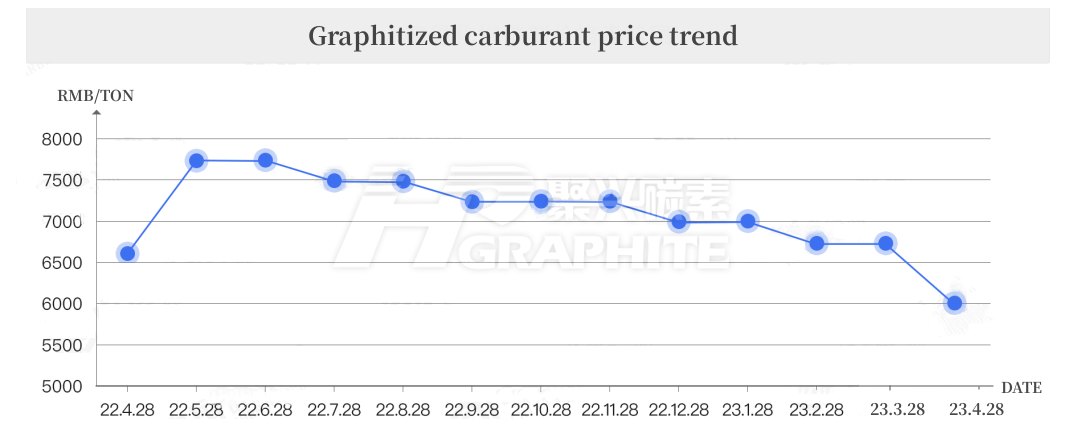 II. Upstream Raw Material
In terms of raw materials, domestic low-sulfur market prices have rebounded, and the shipment of coke from local refineries is performing well, with coke prices showing an upward trend. Due to low inventory levels and high costs of imported petroleum coke at ports, domestic coke prices have increased, but still face significant losses. Some market expectations still foresee an upward trend, and it is expected that the domestic graphitized carburant prices will show a steady upward trend in the short term.
III. Downstream Demand
Steel companies' procurement remains mainly on a wait-and-see basis, as the carburant market has been sluggish in the earlier stages, leading to a lukewarm procurement atmosphere. Additionally, steel companies are in urgent need of positive factors to stimulate shipments and are temporarily operating at a low level. Under this backdrop, the enthusiasm for production needs to be improved, and the demand for carburants is mainly driven by rigid demand, with little willingness for restocking.
IV. Market Forecast
Overall, supported by the raw material end situation, the previously weak graphitized carburant market has rebounded, and market prices have room to rise. Meanwhile, if the demand end follows up on positive factors, the confidence in the carburant market will be boosted. Learn more about graphitized carburant market news, feel free to contact us.