Negative pole graphitization: Shortage will continue until the first half or even the end of 2022

Negative pole graphitization: Shortage will continue until the first half or even the end of 2022
How does graphitization affect negative electrode under double control of energy consumption? (Excerpts)
Graphitization is a key process for the production of artificial graphite negative electrode materials, accounting for about 50% of the cost of negative electrode materials. Get the good performance graphite electrodes. The main cost is electricity. Generally, 1 ton of graphitization capacity needs 12,000-14,000 KWH of electricity, which is a high energy consumption process.
For example, Inner Mongolia, which accounts for 47% of graphitization capacity in China, has been forced to stop production of some small graphitization processes due to the impact of environmental protection and power restriction policies, and large factories are also short of operation rate, resulting in a shortage of graphitization supply.
According to the investigation of GGII, Inner Mongolia strictly controlled the high-energy consumption industry,limiting the impact of electricity, and reducing graphitization by about 40%, including Shanshan, Zichen, Snow and other negative electrode enterprises. The graphitization production capacity was affected to varying degrees, among which the overall impact of the top negative electrode enterprises was 10-20%, and small and medium-sized enterprises had no choice but to close down.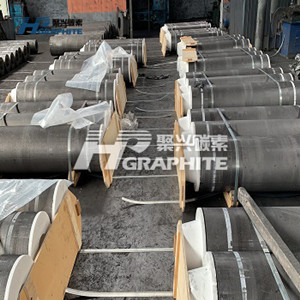 In addition, the double control policy in Shanxi, Shaanxi and other regions is relatively loose, which has a limited impact on the graphitization capacity. It is expected that the overall graphitization capacity will be affected by about 25%.
It is worth mentioning that artificial graphite has better consistency and circulation than natural graphite, which is more suitable for power and energy storage. The proportion continues to increase, pushing up the demand for graphitization capacity of negative electrode materials.
By the end of September, the graphitization processing cost of negative electrode light material was 22,000-24,000 yuan/ton, and some zero quotation reached 23,000-25,000 yuan/ton, the highest increase of more than 100% compared with the beginning of the year.
It should be noted that the graphitization production cycle is long, and the impact of power restriction area has not yet fully emerged. It is expected to increase in October. At that time, the supply and demand gap will further intensify, and the processing fee will continue to rise. It is expected that this wave of shortage will last until the first half of 2022 or even the end of 2022.
GGII data shows that the 2021H1 domestic lithium anode market shipped 330,000 tons, up 170% year on year. Among them, artificial graphite accounts for 85%. If the negative electrode capacity of 10,000 tons of artificial graphite is calculated as 10,000 tons of graphitization processing (natural graphite products are not needed), the demand for graphitization processing capacity is about 280,000 tons, and the gap between supply and demand is becoming increasingly prominent.
Mainstream manufacturers will not start graphitization capacity expansion until the end of 2020, but the graphitization construction cycle is long, which takes at least half a year to one year, and the release cycle of graphitization capacity is also lengthening.
According to incomplete statistics of Gaogong lithium battery, since 2021, including Putailai, Shanshan Stock, Kaijin Energy, Zhongke Electric, Shangtai Technology, Xiangfenghua and other artificial graphite anode head enterprises are accelerating the expansion of graphitization capacity and negative material integration projects, the expansion involves more than 25 billion yuan. For more market guidance contact us.